Secret Network Ecosystem Update: April 2023
April was all about building for Secret Network. Join us as we take a look at our productive month!
Hello Secret Community!
April was full of building, with multiple tools and applications launching or seeing significant progress. Secret Surge is here, Shadeswap launched, and the new Secret Tunnel bridge went live. Keep reading to learn about our busy month and progress in the Secret ecosystem!
Secret Surge extra rewards are LIVE

Secret DeFi is on the rise, and we decided to give it a little boost! That's why we introduced Secret Surge, a massive DeFi incentive campaign bringing up to $4,000,000 in liquidity provider incentives to Secret DEXs.
This program allows us to support the growth of new applications and helps ignite Secret's private DeFi ecosystem. Users can earn Secret Surge rewards by providing liquidity on one of four Secret DEXs: ShadeSwap, Blizzard.Finance, Sienna Network, and SecretSwap 2.0.

Secret Surge will run for six months, during which rewards we'll distribute rewards. During the first three months, you'll receive double LP rewards! And getting started is super easy!
There are multiple ways of bridging assets to Secret Network to provide liquidity to these pools. If your assets are currently on Ethereum, Binance Smart Chain, or Axelar, the Secret Tunnel bridge can bring them over to Secret. Read more about Secret Tunnel here, or check out this tutorial:
Help us unleash the power of private DeFi and start surging today!
Secret in The Defiant
We're so excited about Secret Surge that we NEED to tell as many people as possible. That's why we teamed up with DeFi news publication The Defiant to help us spread the word!
This article was an excellent opportunity to introduce Secret Surge and explain private DeFi to a new audience. We're excited about this opportunity to raise awareness and get investors excited about private DeFi
Check out the full article for a breakdown of the latest surge details, including how to get involved and earn!
ShadeSwap Launch

After much anticipation, ShadeSwap is finally here, and just in time for Secret Surge!
ShadeSwap is officially LIVE on the Secret Network mainnet, and it came with many features.  whether it's unique privacy protections, user-friendly interface, and robust security measures, ShadeSwap promises to revolutionize the DeFi landscape.
The Swap feature already has over 15 listings from around the Cosmos, and their easy-to-use interface makes swapping a breeze. But there are other great features!
ShadeSwap has a new interface for interacting with their pools and analytics dashboard, making trading more intuitive and seamless. In addition, Shade's bridge liquidity and a new rewards system bolstered by Secret Surge make it the perfect time to jump into ShadeSwap!
What are you waiting for? Check out Shade's blog to get started!
New Secret Tunnel Bridge is Live
It just got a lot faster to get your crypto assets to the Secret Ecosystem, and just in time for Secret Surge!
Thanks to our new bridge, Secret Tunnel, bridging your assets to Secret has never been easier. Secret Tunnel greatly simplifies the bridging process, now taking just minutes!
Secret Tunnel's easy-to-use interface is a vast improvement on previous multisig bridges, which could take days to execute transactions. Now that we have Secret Tunnel, these days are over!  
Read our blog, complete with a tutorial, to learn more!
HackSecret Kicks Off
Last month we announced HackSecret, Secret's first online hackathon with a $50,000 prize pool! We've eagerly anticipated HackSecret's kickoff, and it's been a huge success, with multiple teams learning how to build on Secret Network!
The hackathon started on April 17 and is running through May 19. The goal? Creating privacy infrastructure for DeFi that you can ONLY build on Secret Network.
To accomplish this mission, the Secret Agency is leading many informative workshops that give developers the tools they need to start building – with privacy.
Head over to our HackSecret page for updates!

Houdini Adds SCRT
Privacy is the name of the game at Secret Network, but we're not the only ones working to solve Web3 privacy. You can now cross-chain swap $SCRT on Houdiniswap!
Houdini Swap is a privacy tool that allows you to anonymize crypto transactions. Users can simply and securely send, swap, or bridge tokens without revealing their private wallets.
Now Secret Network is getting in on the mix! Our shared focus on privacy makes this a natural collaboration. Listen to this Twitter Space to learn all about Secret and Houdini!
Secret Surge Meme Contest
The surge is on and so is our Secret Surge meme contest. The contest's first week wrapped up, and we got several great submissions.
If you enter, keep an eye out for a DM from us. Winners will receive more details on how to claim their prize! Didn't win? No problem. Next week's contest is another chance to win.
Heard about Secret Surge but want to know more before you start memeing? Check out the Secret Agency's video breakdown on all things Secret Surge.
Agency lead SeanP takes you through the Secret Surge, bonus rewards distribution, and how you can get involved.
Jump into the video and start surging!
What's Next for Secret?
Thanks for reading through our latest ecosystem update of 2023! We have much more to come in the near future - including some important announcements concerning a big new Secret DeFi initiative... 🤫
If this blog inspired you to get more involved with Secret Network, join our community of privacy pioneers. If you're a developer interested in building your own Secret Apps, check out our developer resources and learn how to get funding to support your projects!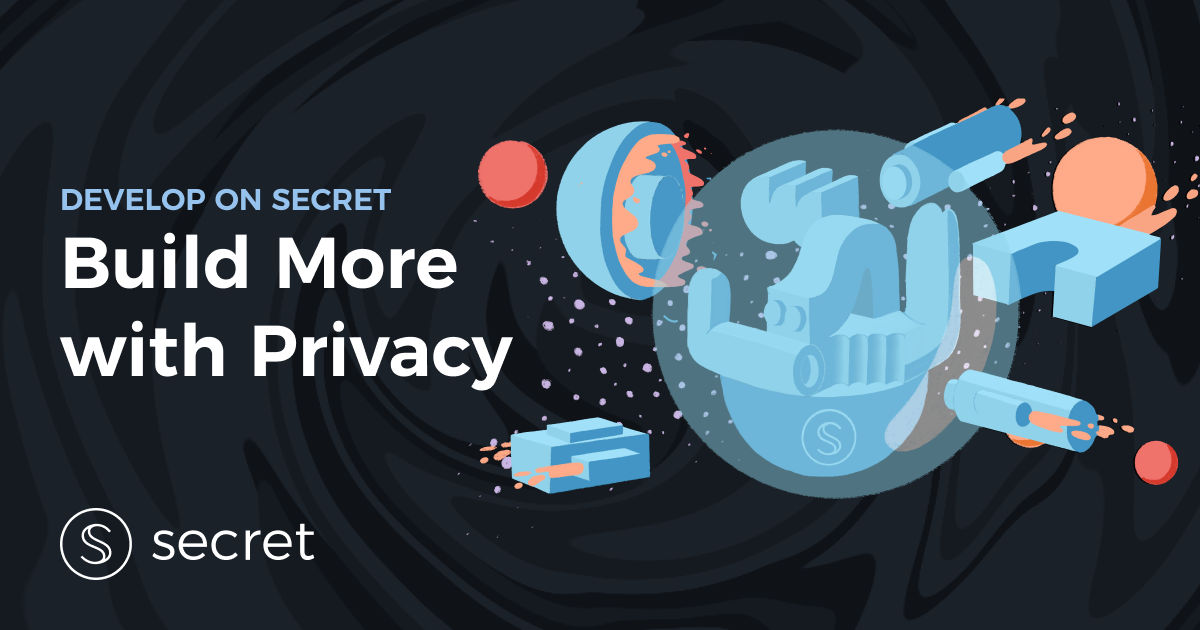 If you're passionate about ensuring Web3 users have the data privacy protections they need and deserve, become a Secret Agent! Our mission is to ensure the decentralized web we're building genuinely empowers - and is accessible to all. From awareness and education to international growth and university relations, there are many ways to help expand the Secret ecosystem and the global availability of privacy technologies in Web3.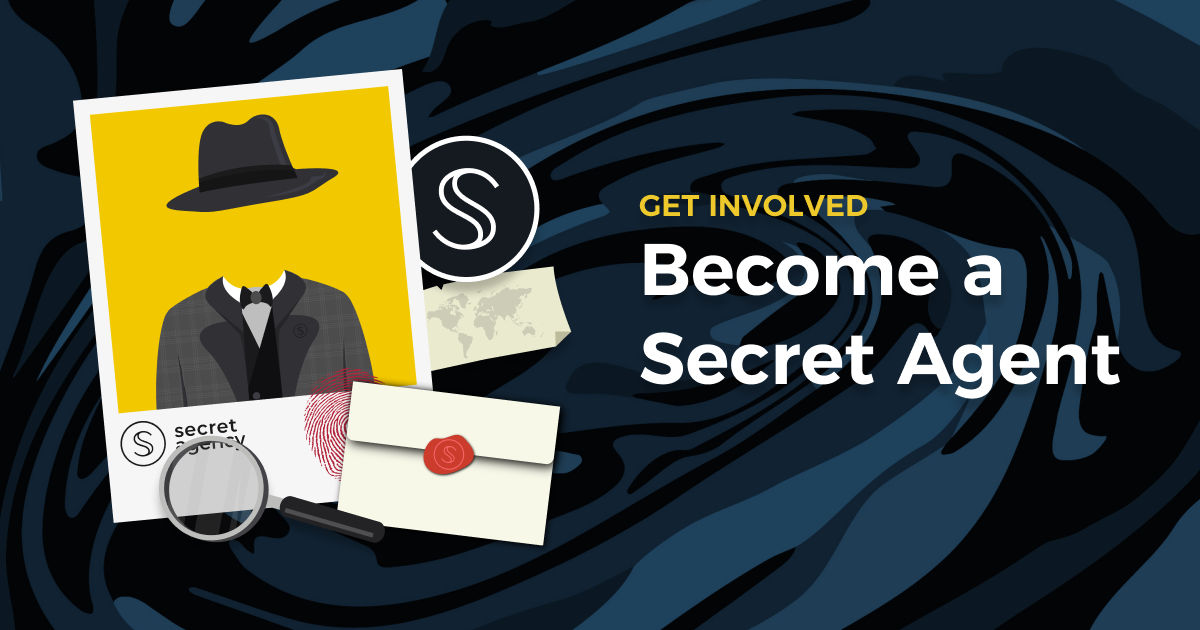 Check out the Secret Agents program and join one of the best and most committed communities in the blockchain space!
Onwards and upwards!